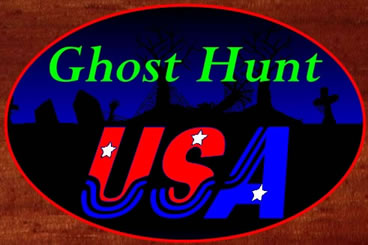 Maryland

"Ye Haunted History of Olde Ellicott City" Ghost Tours
Havre de Grace, Maryland
A Haunted History and Walking Ghost Tour of Havre de Grace, October 5-6, 12-13, 19-20, 26-27 & November 2-3, 7-8:30 pm, 410-939-1811
Havre de Grace Main Street, Inc. kicks off its second annual Haunted History Tour. Come celebrate this fun night with history and ghost stories guaranteed to be enjoyed by all.
Savage, Maryland
Ghost Walks in Historic Savage Mill, October-November, Friday and Saturday, 8pm, 1-800-288-8747, 410-313-1900
Shoppers can find antiques, artist's studios and boutique stores, but visitors may also discover the still-present spirits from the Mill's heyday in the 19 th century. Learn the tragic tale of the Ghost of the Tower as well as the frightening story of the paymaster's office and the ghost that has so scared worker's that they quit their jobs on the spot!
Frederick , Maryland, Candlelight Ghost Tours of Frederick, October 12- November 10, Friday and Saturday nights, 7:30 pm
Dressed in period costume, for over 90-minutes your tour guide will lead you through historic city streets and dark alleyways on a hauntingly fun adventure. Discover a mortuary turned museum that has not relinquished its dead among other historically accurate tales.
Manor Ghost Tale Tours, Rose Hill Manor Park
October 13, 20, & 27, 7-9 pm, 301-600-2936
Tour candle lit, historic Rose Hill Manor on an October evening. Museum interpreters will lead guests on a spooky adventure through the manor while relating tales of ghosts and unusual activities from Rose Hill and the surrounding country side.
St. Michaels , Maryland
Ghost Tours, September – November 15, 9pm nightly, Advance reservations required, 888-312-7847
www.docksidexpress.com/ghosttours.html
Take a lantern-led stroll through St. Michaels to discover tales of ghosts, ghouls and very odd occurrences in this otherwise quiet Victorian-era village on the Chesapeake Bay .
Please share any links you may have.
Thank You