| | Links to Ghost Walks, Ghost Hunts,Ghost Dinners, and other fun paranormal events all over the USA. |
| --- | --- |
* - Indicates information listed for that state
We are trying to have one of the most comprehensive lists of ghost walks, tours etc. related to the paranormal. Ghost tours are fun and informative - plus you never know who or what you might meet. Catch a ghost with your camera, video and sometimes just with your eyes!
Other interesting links
Ghostly Legends From Legends of America - Articles,
personal testimonials, and ghostly legends of the American West.
Divining Rods and Pendulums for Sale - Only $ 10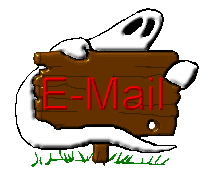 Ghost Hunt USA is for people who like ghosts, hauntings and other paranormal phenomena.
Designed to be best viewed in 800X600 mode.
This site is copyright © 2005 by Ghost Hunt USA, Tixo Hosting and the R & M Group